Getting started with Stile
Step 1
Go to stileapp.com
Log in with your school email address and password.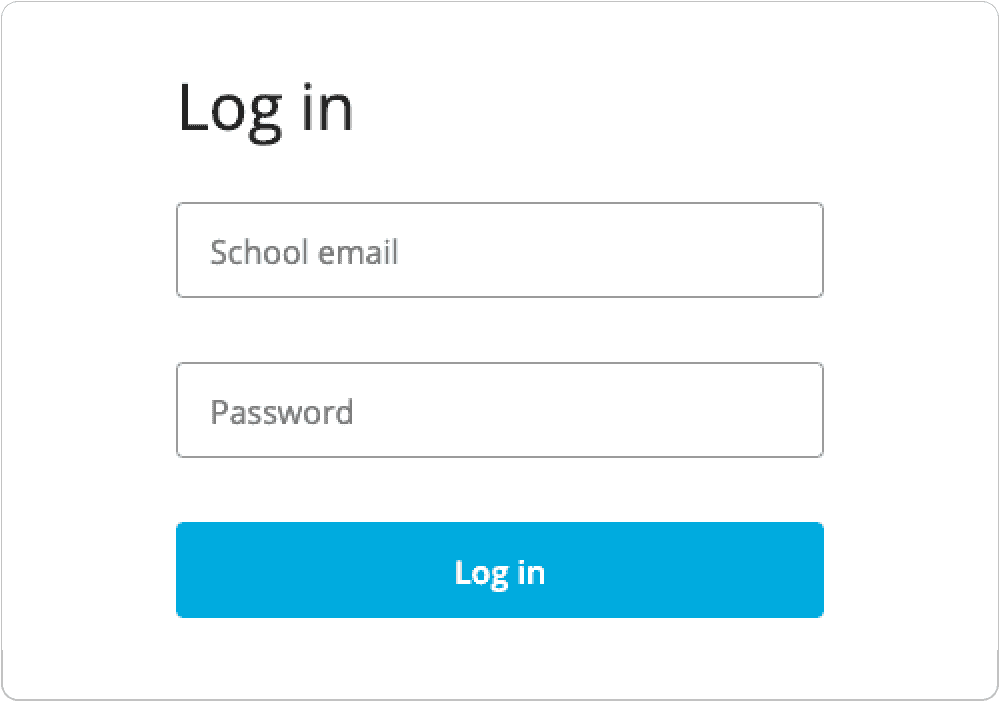 Step 2
Create a subject
Think of subjects as folders for your Stile lessons. We suggest creating a subject for each year level that you teach.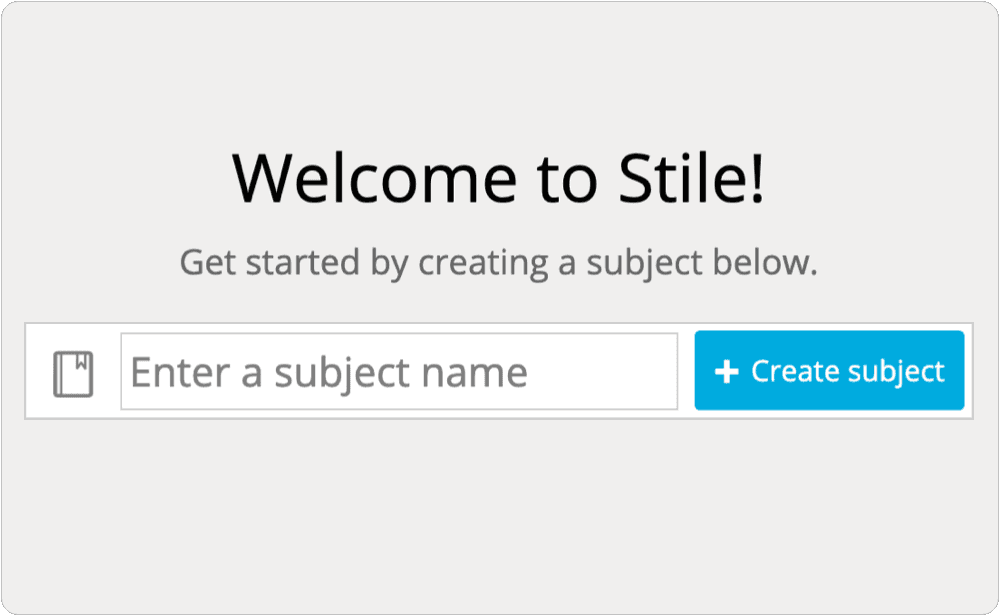 Step 3
Click on a subject
Once you have created a subject, select it. You can see all your subjects by clicking "Home".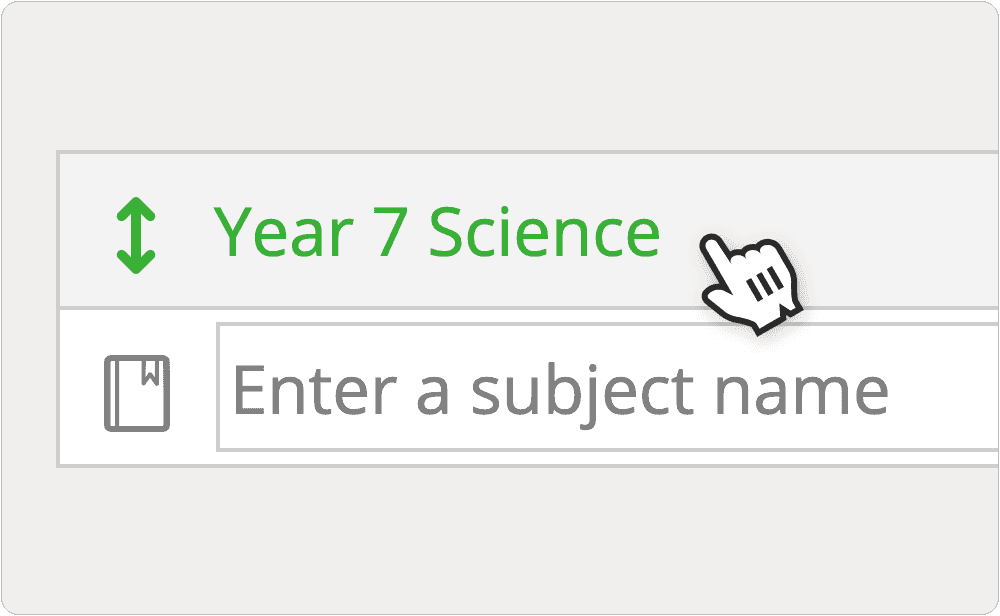 Step 4
Browse the Library
The Library shows all available units. You can click on any unit to preview its lessons.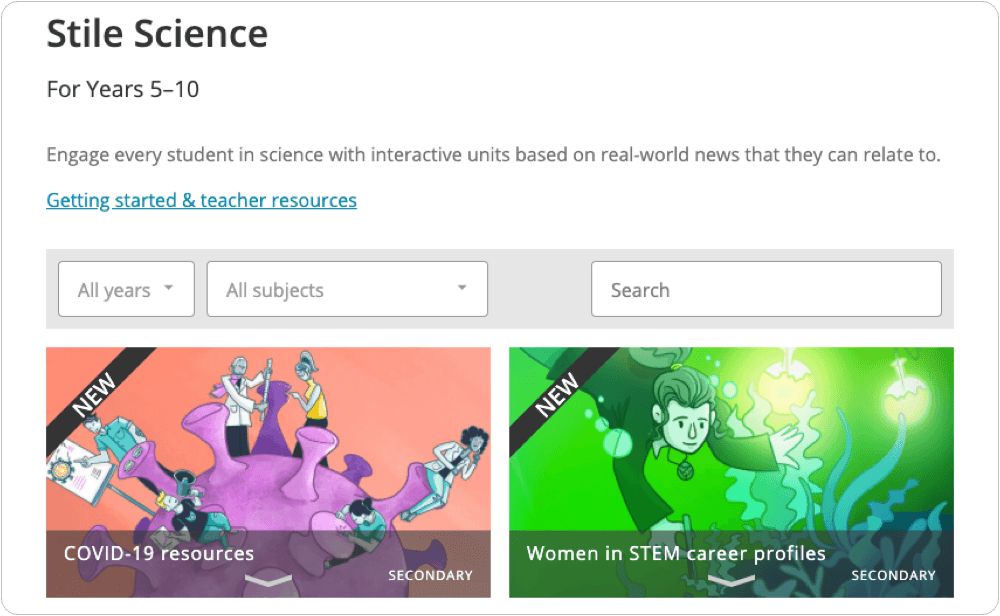 Step 5
Find a unit
You can search using a keyword, or filter by subject or year level.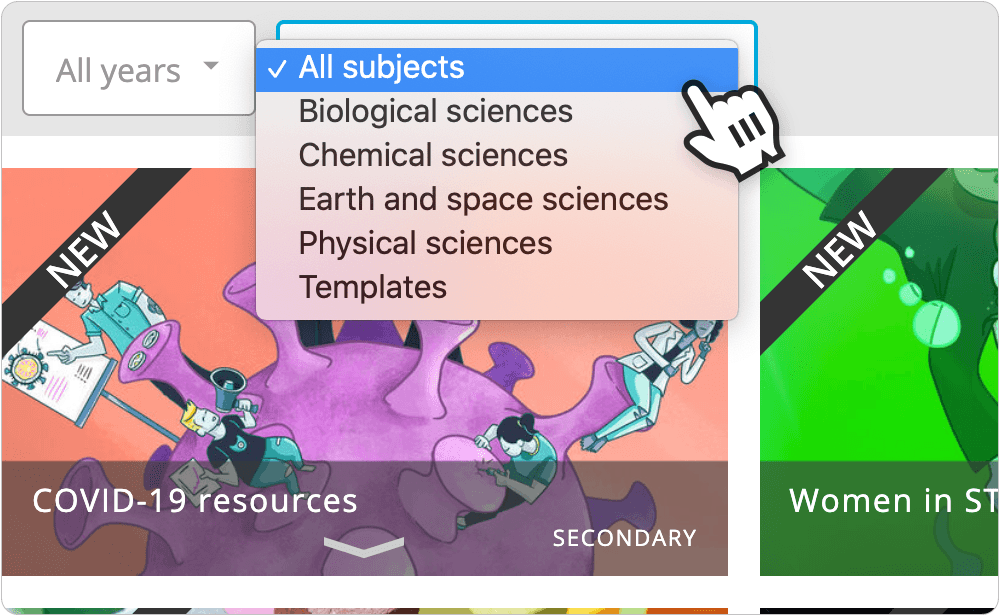 Step 6
Add the unit to your subject
Adding a unit from the library creates your own copy of the unit in your subject.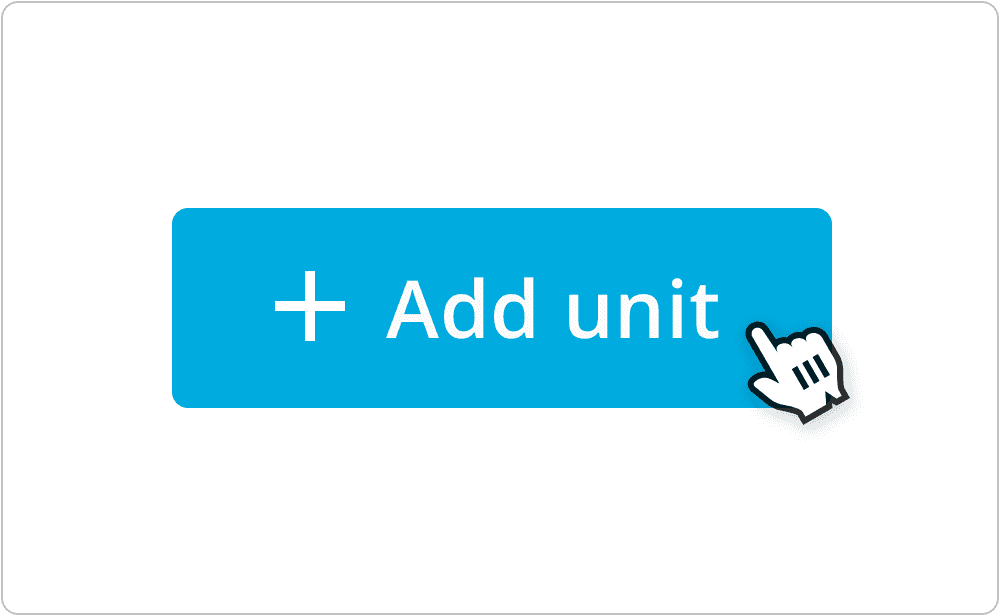 Adding students
Go to Students page
Click the green Students button to go to the Students page of your subject.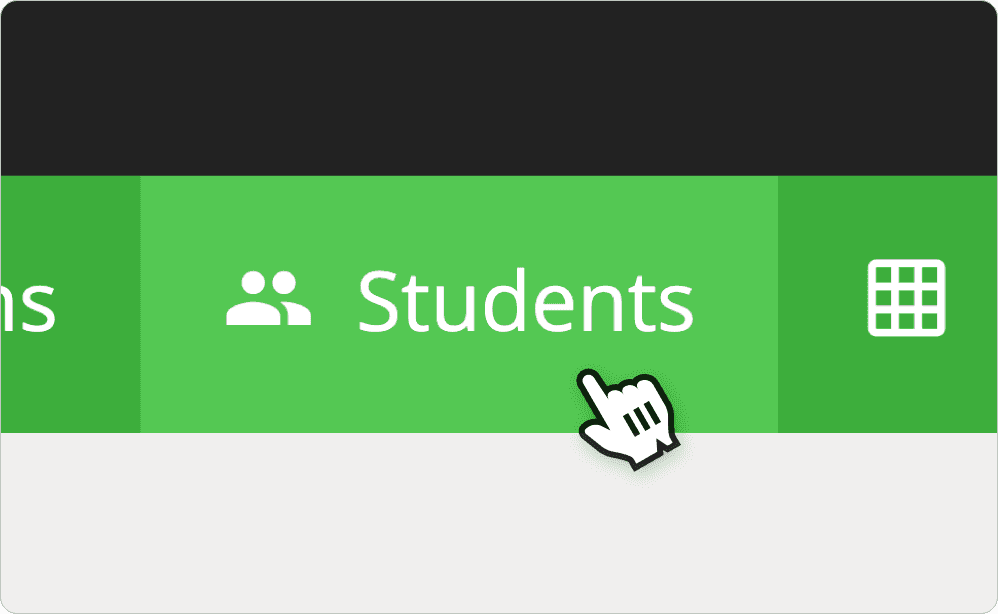 Instruct your students to join your class
Ask your students to navigate to stileapp.com/join in their web browsers and enter the class code.
You can:
Display the class code in front of the class
Email them the class code.
Screen share over video conferencing.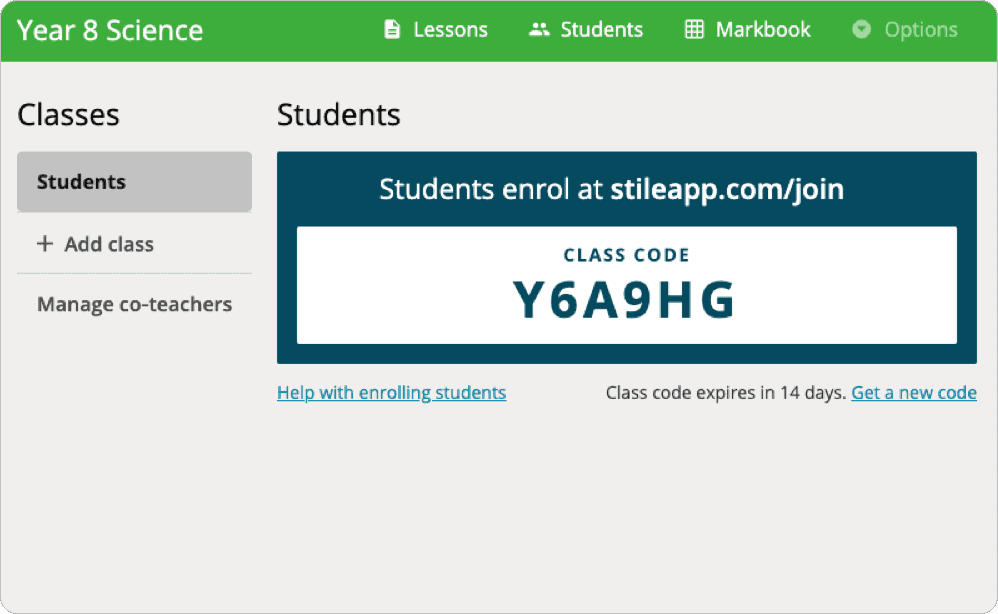 Or Invite students via email
Alternatively, you can enrol your students by sending them an invitation email.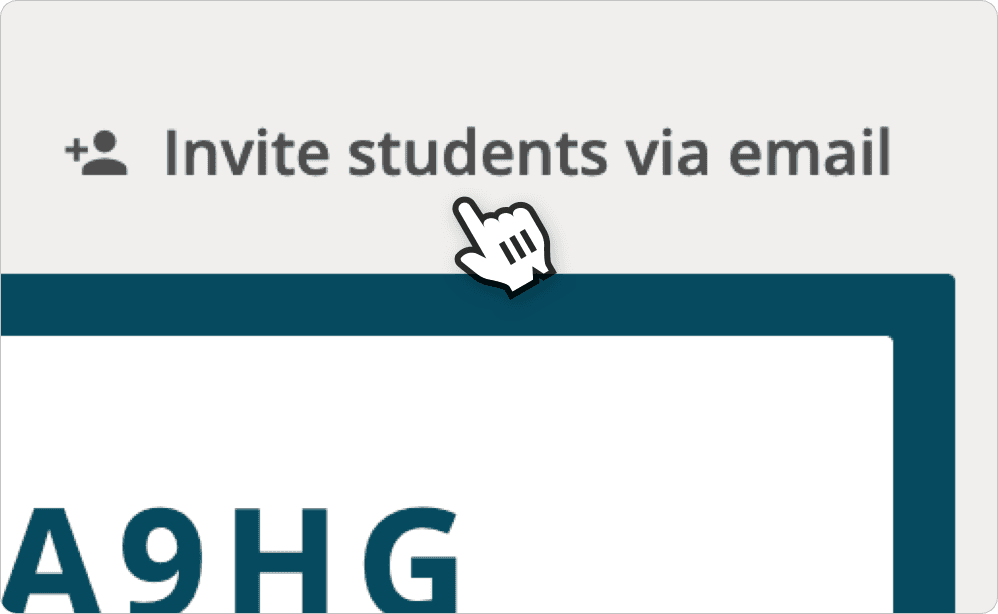 Lesson management
Releasing lessons
You are able to hide all lessons or release them one by one. You can also release lessons to individual students.
Before running your first class
Remind your students to bring their charged laptop or tablet to class.
Have a read through the first few lessons of your unit.
By default, all lessons in a unit will be available to your students with the exception of tests.
What is Stile?
Stile in the classroom
World-class curriculum resources for phenomena-based learning and explicit instruction
Learn more →
Join a vibrant community of passionate science educators
Thousands of teachers use Stile every week. It's already the #1 science curriculum in Australia, and it's fast becoming the curriculum of choice for teachers in the US.